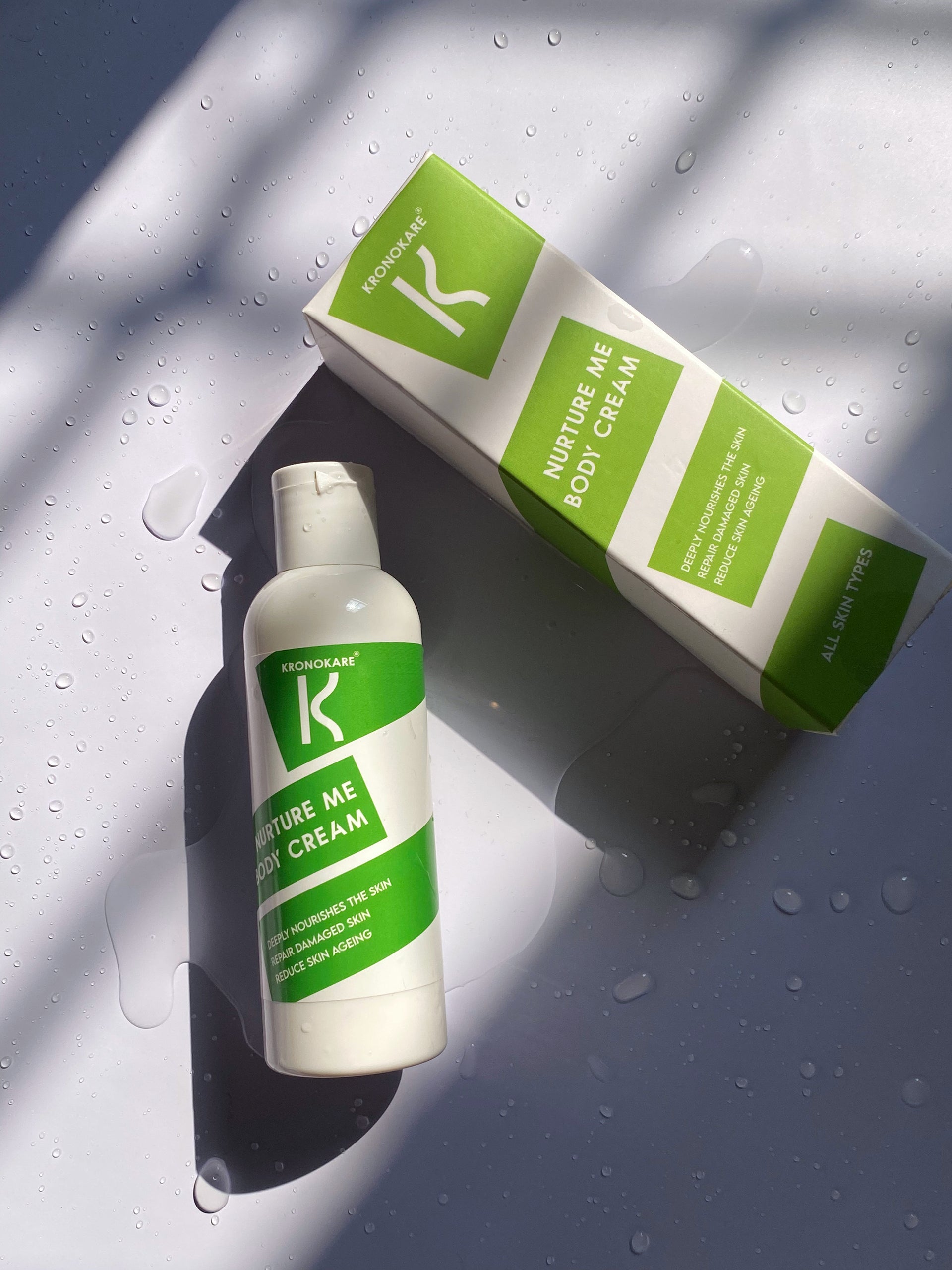 Nurture Me Body Cream : Cutting-edge formula and Divine ingredients!
Taking care of the body is as important as taking care of the face and hair. Go all in and look gorgeous Head-to-toe by introducing small changes in your beauty routine!
It's important to know what you want to achieve with the body cream, there are some active ingredients that you should be looking for in a body cream depending on if you want to prevent ageing of skin, reduce uneven skin tone, or get rid of blemishes. But it's possible to bring the right ingredients and make them work together in synergy. When the best of ingredients are put together they can leave your skin feeling gentler, smoother, and more young than you at any point expected.    
But wait, there is more to that! A good way to prevent uneven body skin tone and rough skin is to first start investing in a nurturing body cream. Look for a body cream that has a high concentration of natural ingredients that will best suit your skin and has great properties. Getting a good analysis of your skin and the product you're about to purchase is a wise choice. I mean Who doesn't want to know if it's going to be worth it or not? 
When you have found your dream cream, just by using it everyday you can prevent skin aging, reduce blemishes, even out skin tone and keep it hydrated. And that's not much work, right?
If you're a lover of Natural ingredients then you'll be glad to know that Kronokare has gathered up the best ingredients for you, and brought together a highly effective body cream. It has an uplifting, light and divine aroma. Works like a charm! 
Presence of Shea butter + Jojoba + Almond + Olive oil + Chamomile extract + Aloe Vera + charm in the Nurture me Body cream by kronokare will leave you in awe. Made with promising ingredients it leaves your skin smooth and supple throughout the day, without making it blotchy. You won't have to compromise anymore to look and feel like a SNACC! It prevents dryness and dull skin. Moreover, the body cream is paraben-free, sulphate-free, and 100% vegan. So you're at peace when it comes to ethical and sustainable environment concerns. Let's just heal and hydrate! 
I Invite you to have a look at the product : https://kronokare.com/collections/body-care/products/nurture-me-deep-nourishment-body-cream-100-ml
Nurture me body cream comes in handy packaging, so you're good to take it with you!