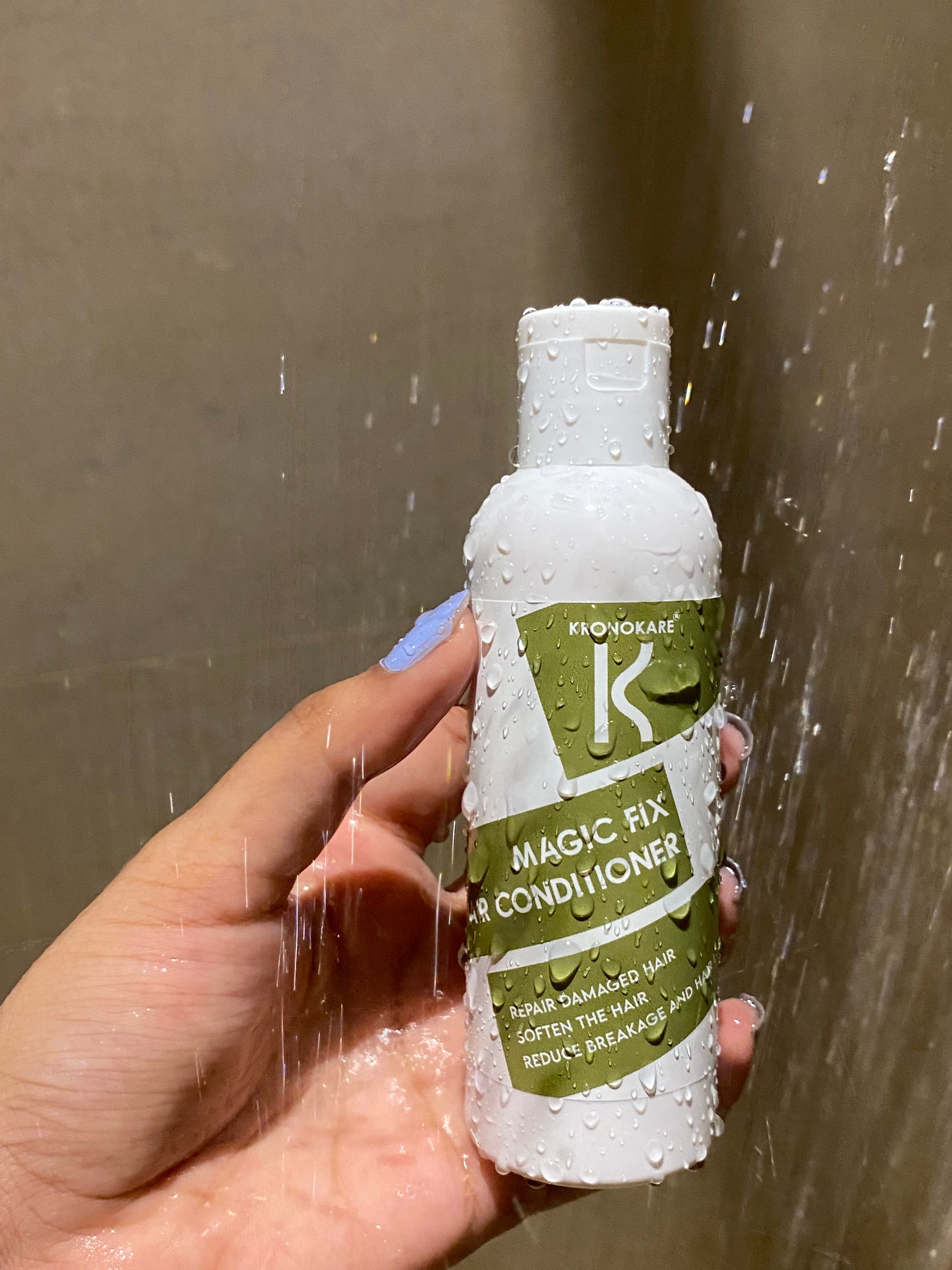 Magic Fix Hair Conditioner : Hair so good, You will turn heads!
Polluted environment, regular use of hair tools, unhealthy lifestyle can be some of the reasons behind frizzy and unhealthy looking hair. Looking after your hair can be extremely maddening sometimes. Therefore, Conditioners are recommended for your hair because they are specifically designed to coat your hair with nourishing ingredients and repair your hair eventually. They reduce the porosity, and seals the moisture in each hair fibre. One more thing that is critical is to ensure the formula you apply on your hair has restoring and replenishing properties. 
Kronokare's Magic fix hair conditioner is packed with the fabulous properties of Avocado which promotes healthy hair growth and helps to prevent future split ends and breakage. The conditioner is based with shea butter, macadamia oil, sweet almond oil, it delivers a huge load of vitamins and fatty acids to your hair in order to recover the damage caused from environmental exposure like pollutants and the sun. Highly enriched with keratin protein it gives your hair an unprecedented softness, bounce, and shine. Your hair gets deeply nourished, becomes easy to comb, and reveals a unique silky touch. 
The Goal of Magic Fix hair conditioner is to make sure that each hair strand is more aligned to each other, nourished and has a smoother shinier appearance. It acts as a protective barrier to your hair against any external damage.
Magic fix hair conditioner is made with top notch ingredients instead of parabens and toxins. The natural ingredients and oils provide your hair with amazing benefits without having any side effects. The benefits of magic fix hair conditioner are instant, you don't have to let it stay for more than 2-3 minutes. 
One thing that is very important to consider when speaking of conditioners is where exactly you should apply conditioner on your hair. The hair close to our scalp is fresh and new, whereas the end of your hair is more exposed and needs extra care. That's why you condition the hair from mid length to ends.
Try the magic fix hair conditioner and order it from here : https://kronokare.com/collections/hair-care/products/magic-fix-deep-repair-hair-conditioner-100-ml