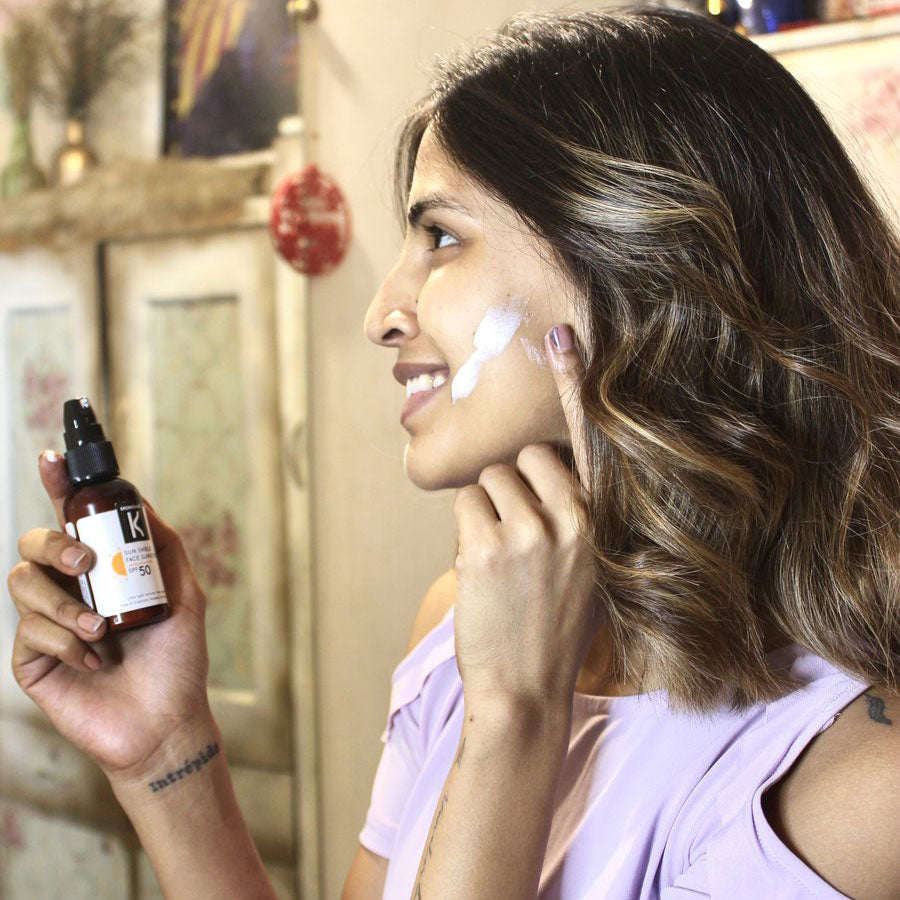 UV Rays : Protection is the key
UV rays are invisible rays that come from various sources which include the sun, tanning beds and other sources. The exposure to UV rays is extremely harmful and it increases the chances of getting skin cancer.
Safety from UV rays is significant throughout the year, not simply during the summer. UV beams can contact you on overcast and cool days, and they reflect off of surfaces like water, concrete, sand, and snow. Many Indians believe that High doses of Melanin in the Indian skin tone protects them from the UV rays but India being a tropical country is still exposed to Higher levels of UV radiations. 
No matter how many anti wrinkle creams you use to prevent wrinkles, but without sunscreen, it's gonna be a waste of time. 
To make sure your skin looks youthful all the time, The best thing you can do is make sure you use sunscreen. Everyday.  Wear a broad spectrum, water resistant SPF 50 sunscreen.  Apply it 30 minutes before going out in the sun. Reapply every two hours, if involved in swimming or any other physical activity. Put a thick layer of sunscreen on all the exposed skin including ears, neck and scalp with scarce hair. 
Ensure you use a sunscreen that's compatible with your skin type, doesn't clog your pores and is made without silicones and toxins! 
Given below is the link to our Sun shield face sunscreen that is specially formulated with clean ingredients to protect your skin from harmful radiation. 
Sun shield face Sunscreen : https://kronokare.com/collections/sun/products/face-sunscreen-sun-shield-55ml
Features of Kronokare's face sunscreen :
SPF 50 and broad spectrum    

Water resistant sunscreen

Ultra Light texture 

Suitable for all skin types

Comedogenic formula 

Formulated without Silicone 

Comes with a pump to avoid any spillage and is travel friendly. 
Please make sun-safe choices that are vital in preventing skin cancer. Remember, protection is the key and sunscreen is your best friend for life.