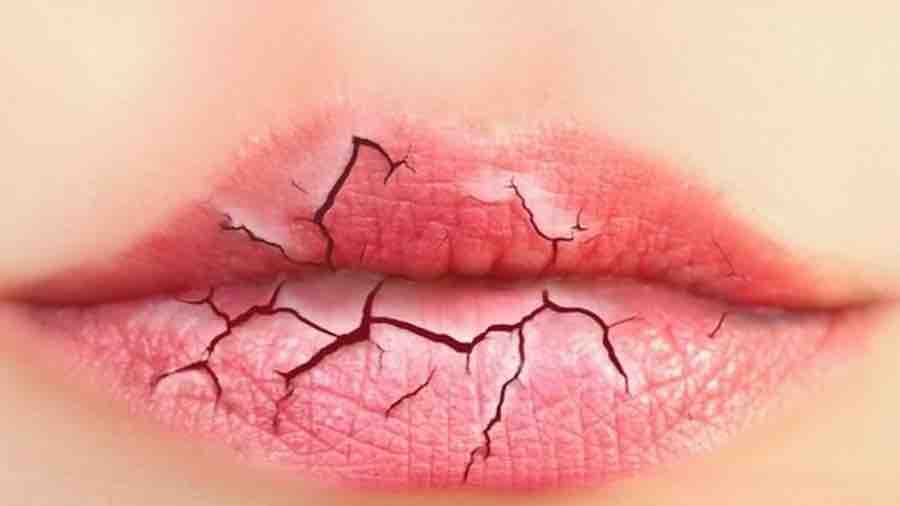 Care for your lips
The change in season plays havoc on your skin, especially your lips. Dried lips make you feel uncomfortably numb. Let's not have that, shall we, gorgeous?
In midst of all the skincare and haircare, one body part that invariably goes unnoticed till it is too late, are our lips, the softest skin exposed to the harshest environment.
Whether chilly winters or sweltering summers, lips are the worst affected and end up criminally ignored.
The fact that lips also deserve attention has been neglected for long. In fact, a majority of people thinks that 'licking' softens lips. On the contrary, chronic licking dehydrates lips, leaving them flaky, chapped, dried, even bloodied. The major reason behind parched lips is dehydration. Lack of moisture in body is created by imbalance between water intake and loss of body fluids. Sport and physical exercise, long night partying, and our urban environment, fever, various health ailments of diarrhea, vomiting, and gastro issues are some of the main reasons that drain water from body and cause
absence of hydration.
Lips have the most fragile skin; body's dehydration reflects on them the quickest,
making them looking baked and aged. That's when nature comes to rescue. Acai,
Passion fruit oil, beetroot, jojoba oil, and ceramide, among others come in the limelight for their virtues as far as lip care is concerned.
All these natural products are fruits, vegetables, oil, or their extracts with their
goodness intact. In fact, each one of them is beneficial in their own way.
Acai Extracts: Rich in antioxidants
Passion Fruit Extracts: Rich in minerals and vitamins
Rice Bran Extracts: Rich in essential fatty acids
Ceramide: Rich for nourishing and anti-aging benefits
Beetroot Extracts: Helping detoxification while being an excellent source of iron
Beeswax: Helping safeguard against pollution, while it moisturises, and reduces dryness
Jojoba Oil: Rich in anti-inflammatory properties, calms, and revitalizes skin
Vitamin E: A great source of antioxidants and helps in slowing aging
The ingredient, derived from Fruit Fatty Acid, has revolutionary anti-ageing properties and dramatically delays the wrinkling around the lips
As lips are extremely soft and delicate, the benefits of these various items are
innumerable and potent to keep lips supple, nourished, and safe from pollution and other troubles.