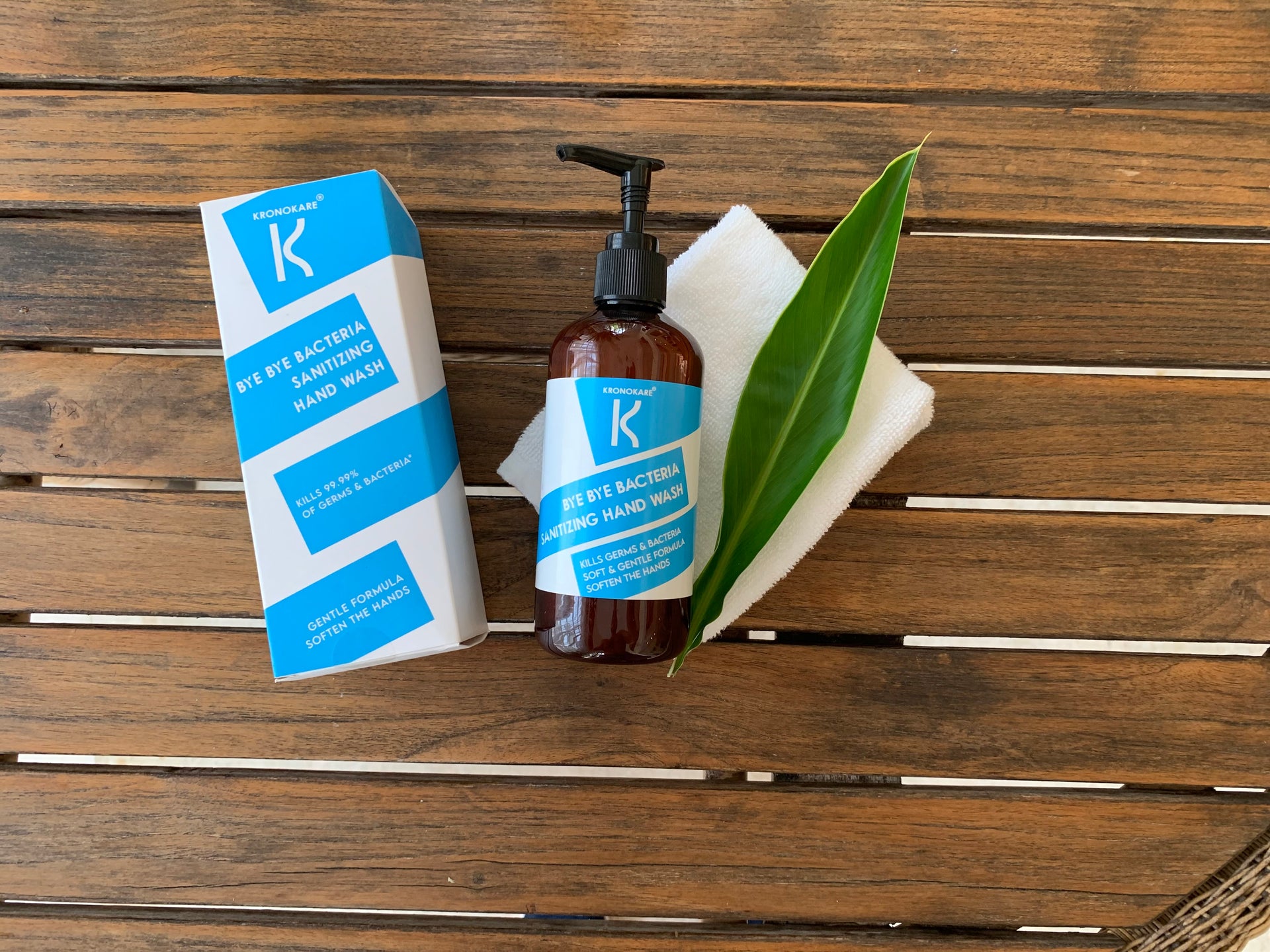 Keep your hands safe & sound
Regularly washing your hands is the best way to prevent the spread of germs and illness. Regardless whether you are at home, after eating or after using the restroom. Let's discover how you can curb the spread of diseases by introducing right hand washing practices and a promising Hand wash.
People frequently touch their eyes, nose, and mouth without even realizing it. It's easier for germs to spread that way. That's why it is crucial to keep washing your hands, regularly. 
Kronokare's Sanitizing Hand wash is specially formulated for those with sensitive skin and skin conditions. 
Kronokare's super-powerful, easy to use, fresh
sanitizing hand wash
has got you covered. We've come up with the best, zestful product that will make 99.99% percent of the germs squirm and keep your hands bacteria free.
Enriched with aloe vera and vitamin, our hand wash leaves the hand soft and nourished.
Mild and fresh scents of peppermint to keep the hands fresh all day. Sanitizing hand wash has no synthetic colour added, it is a clear hand wash made with effective and promising ingredients. . 
Dermatologically tested by the independent laboratory intertek india pvt ltd. Our hand wash kills 99.99% of bacteria in 20 seconds.               
Thus, be wise and wash your hands correctly.
Handwashing keeps the community healthy and reduces the illness in people with weakened immune systems. 
Shop Kronokare's Sanitizing hand wash here : 
Kronokare.com