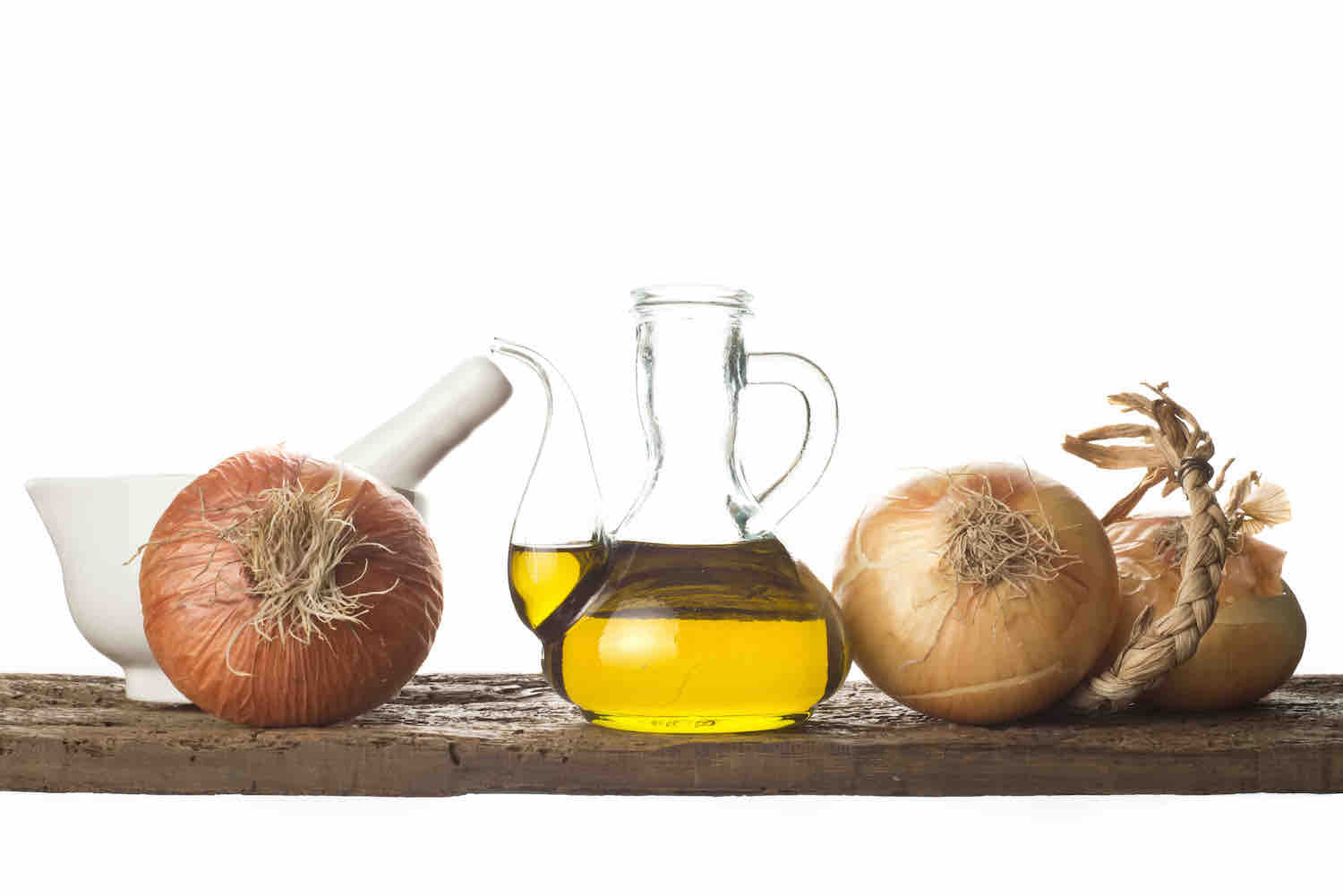 Onion, a versatile & powerful ingredient
NOURISH YOUR HAIR WITH KRONOKARE'S ONION CARE 
Ever wondered of the fabulous results your own kitchen ingredients can offer to take care of the hair? Let's make you wonder again. ONIONS!
Onions are rich substances that fight fungus and bacteria, and can keep your hair free of infections and improve hair growth.Onion oil juice have shown results of adding volume to hair when used regularly. Onion juice comprises sulfur, which is found in amino acids of protein cells too. Protein, particularly Keratin, is the principle segment of hair and nails.
Onion oil, which is made from the extracts of onion juice, is immensely beneficial for hair.
Hair fall being the most common problem that comes with unhealthy lifestyle choices. Kronokare's Onion Hair Oil helps you combat the problem. This blog will take a look at all the advantages of Kronokare's onion hair oil and how onion oil can be utilized at home to advance hair development.
Can Kronokare's Onion Hair Oil Tame Frizz and Boost Hair Growth?
Yes, let's see how the magical ingredients work. 
Kronokare's Onion oil includes Sunflower essential Oil which is extremely rich in Vitamin A. It deeply repairs the damaged hair, soothes frizzy hair and Conditions the scalp and roots profoundly. It is incredible for dry hair. Dry hair will in general break more and utilizing kronokare's onion oil on the scalp forestalls hair breakage. Dryness prompts frizzy hair and regularly applying onion oil will combat frizz. 
It also includes Rosemary essential Oil that has antiseptic and antifungal properties which helps to promote hair growth and improve blood circulation which is another way it contributes to hair growth. 
Onion oil itself has anti-inflammatory properties and is rich in Vitamin B,C,D & E. It reduces inflammation and creates an environment that boosts hair growth.
Ylang Ylang and coconut oil will deeply nourish the hair leaving them silky soft. 
All the essential oils combined gives your hair the care they deserve!
Explore more benefits of the onion hair oil 
  Kronokare's Onion Hair Oil has several benefits, as mentioned below :
It Helps restore lost nutrients to your scalp and strengthening the hair from the roots 

It's sulphur rich properties, reduces breakage and thinning of hair

Lends a healthy shine to your hair, which can be permanent when used regularly

Fight lice infestation as it includes

orange essential oil

which is very rich in antioxidants for healthier, happier and lice free hair.

Potent antibacterial properties can be used to fight dandruff

Helps in improving blood circulation which causes rapid hair growth

Helps in conditioning the hair deeply and prevents premature graying.
How often should I use kronokare's Onion Hair oil?
Any hair care routine takes time and effort for lasting results. 
If you have extremely dry hair, you can use it everyday before shower. If your hair texture is on the greasy side you can use it thrice a week. 
If you don't have the time to keep onion oil on your hair for long at that point, No worries! You can apply this oil on your hair before you go for shower, it will work as a conditioner for your hair and smoothen your hair. Leave on for 15 minutes then shampoo your hair. You can also leave it on for full night once a week for a deeper treatment.
However, we recommend that any new hair treatment needs to be followed at least for a few weeks before any positive results can be seen. If you are planning to use onion oil for hair care, then make sure you apply it to your scalp daily for at least a couple of weeks. 
How to use it?
Take a few drops, warm it up a little in your palm and massage it gently all over your scalp and length. Keep it for 15 minutes or overnight depending on your hair type and then rinse it well with sulphate free shampoo. It will condition your hair, prevent hair fall, make your hair stronger and also will boost hair regrowth.
Why is Kronokare Onion hair oil a must-have?
Kronokare Onion Hair Oil is a therapeutic blend of 7 different 100% natural oils and essential oils. It includes onion seed oil, orange essential oil, ylang ylang oil, coconut oil, sunflower oil, vitamin E oil and rosemary essential oil. 
This onion oil claims to reduce 91% hair fall reduction in a few applications and is suitable for all hair types. Kronokare Hair Oil is free from parabens and mineral oil and is one of the best chemical free hair oils made in India.
This blog highlighted the key benefits of onion oil. From anti-microbial properties to anti-inflammatory qualities, from preventing infections to promoting hair growth. You're simply a few clicks away from this hair oil. Shop it today at kronokare.com and see the results yourself!